APPLIANCE REPAIR COMPANY IN DANDENONG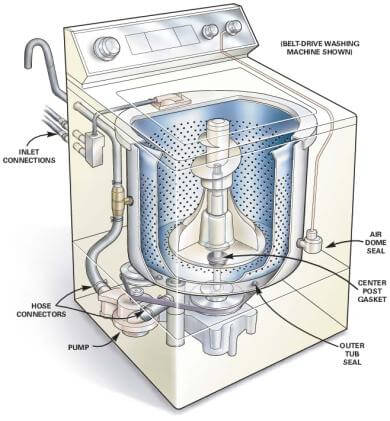 Domestic Appliance Repairs is everyone's go-to provider for the most reliable appliance repair Dandenong residents know they can rely on. With the introduction of machines or appliances as we call it the work of human beings became easier. There are several factors that makes the appliances the most efficient tools that can handle bulk work in a few minutes. What if they stop working? OR say it malfunctions? This can be the biggest cause of worry for an individual when it comes repairing and replacement of these appliances. There are innumerable appliances that make our day to day life easier – Washing machines, oven, stoves, cooktops be it electric or gas, wall heaters, dishwashers, clothes dryer, freezer and fridge among the others are repaired by experts at Domestic Appliance Repairs. We, understand the need of faster works and commendable service. Constant success in repairs makes us a renowned company in Dandenong.
Solution of Issues by Experts at Domestic Appliance Repairs:
The problems that are disturbing might be huge or a minor one; the professionals here are experts and can help you out with any of the issues that is disturbing you for long. The normal functioning of a machine might be barred for various reasons and to rectify the problems one needs to take proper care of the problems. Domestic Appliance Repairs expertises in understanding the reason of such malfunctioning and at the sametime provides the best solution with a guarantee. The experts master the art of repairing appliances of different types and brands within a short period of time.
Brands that Domestic Appliance Repairs serve:
Samsung, Panasonic, Cannon, Bosch, Fisher & Paykel, Lec, Billi, Blanco, Simpson, Whirlpool, Dimplex, Volta, Haier, Atlantic, Chef, Rinnai, Miele, Maytag, Hoover, LG, Phillips, Westinghouse, Ariston, Admiral, General Electric (GE), Speedy Queen, and many more.
Maybe you're looking for appliance repair services in cranbourne, get in touch with our local expert today!