How Appliance Repairs `Can Save You Money
Realising that one of your appliances is decommissioned is never a pleasant situation to be in. Not only are you stuck without one of your appliances, you now have to shell out a lot of money on getting a replacement…or do you? While many people don't consider appliance repair services, the fact is that repairs can save you a lot of money. There are plenty of issues that can easily be fixed by an appliance repair professional, which can potentially save you thousands of dollars that you would have spent on a replacement. Here's why appliance repair services are the best option for your next appliance issue.
Consider Your Warranty
Buying a new unit may be tempting because of the manufacturer's warranty or even an extended warranty offer that may come with it. Before going out and buying a new appliance, check to see if your warranty has expired. If it hasn't, you may be able to get the repairs for free.
If you're not able to dig up the original warranty paperwork, contact the retailer where you purchased the appliance originally. They will more than likely have purchase records and can tell you if your appliance is in warranty or not.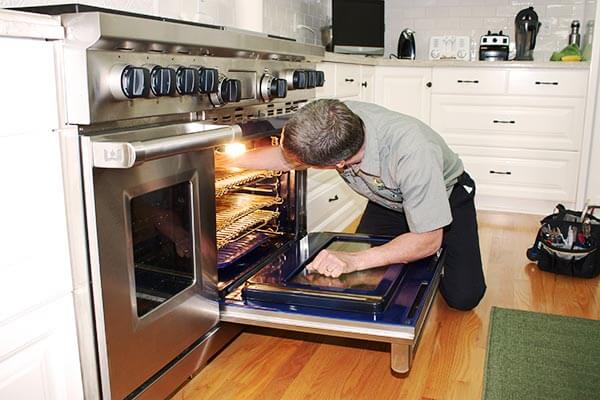 Myth: Repair Services Are Expensive
One of the most common misconceptions about appliance repair services is that they are often more expensive than purchasing a new appliance altogether. That couldn't be farther from the truth. While there are repair fees involved with your service call, you'll be spending a fraction of what you'd spend on a new unit. Even a repair of $300 or more is still significant cost savings when looking at the price of new household appliances.
Save On Delivery and Removal Costs
Unless you're buying an ultra high-end unit, you're more than likely going to have to pay to have your old unit removed and your new one installed. If you're getting those services for free when buying a new appliance, it means you're definitely spending a premium on that new appliance.
By opting for a quality repair service, you don't have to worry about spending more on removal and installation fees. Just a small service fee is all it takes to get your appliance fixed. From kitchen to laundry and everything in between, our team of expert repairmen can get the job done.
Sentimental Value
We all have those household items that are passed down to us. Even passed down appliances can have some sentimental value. If you're holding on to your appliances because they remind you of a family member or loved one, a repair service can save that appliance and allow you to keep it longer.
While there are definitely some repairs that can be quite extensive, some of the most common appliance issues are simple fixes. Understanding what needs repaired versus what needs replaced can help you save a lot of money in appliance costs.
Choose a Team You Trust
When going through appliance issues in your home, choose a repair team that you can trust. We've been providing high-quality appliance repair services in the area for years, and we are ready to help you with your next appliance issue. Be wary of scheduling repair services through the retail store or manufacturer if your appliance is out of warranty – they may try to sell you a new appliance before fixing it. We are an honest repair service that would never sell you anything that you don't need. The next time you have appliance issues, contact us at Domestic Appliance Repair for the best repair service around.